NGE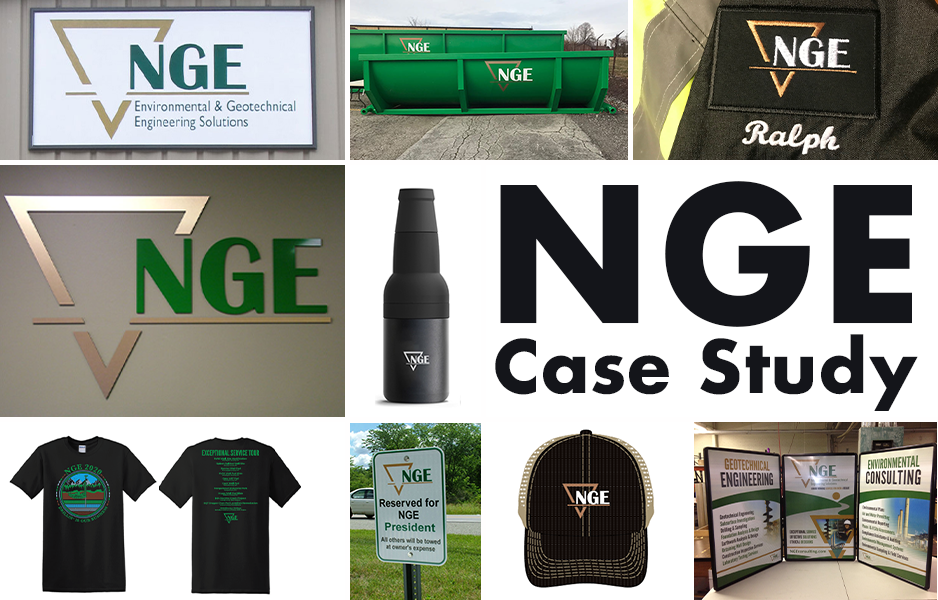 NGE is an engineering firm with offices in Moon Township, Pennsylvania and St. Albans, West Virginia. NGE serves a variety of industries throughout the tri-state area with a unique blend of services. For over 15 years NGE has trusted their signage and branding services to the professionals at Mr. Sign. Throughout this time we have provided them with solutions to meet many needs, allowing them to attract more customers, establish their brand, promote their business, outfit their employees and retain client loyalty.

Exterior Sign
Exterior signage at NGE helps visitors to find their offices, while attracting professionals who may find themselves passing by during a commute.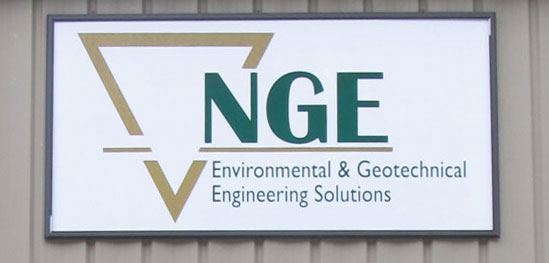 Parking Signs
NGE helps to designate spaces for their employees and visitors in their lot with parking signs. Aside from the vital information included on this sign, we also added their logo to help reinforce their brand before visitors even come through the door.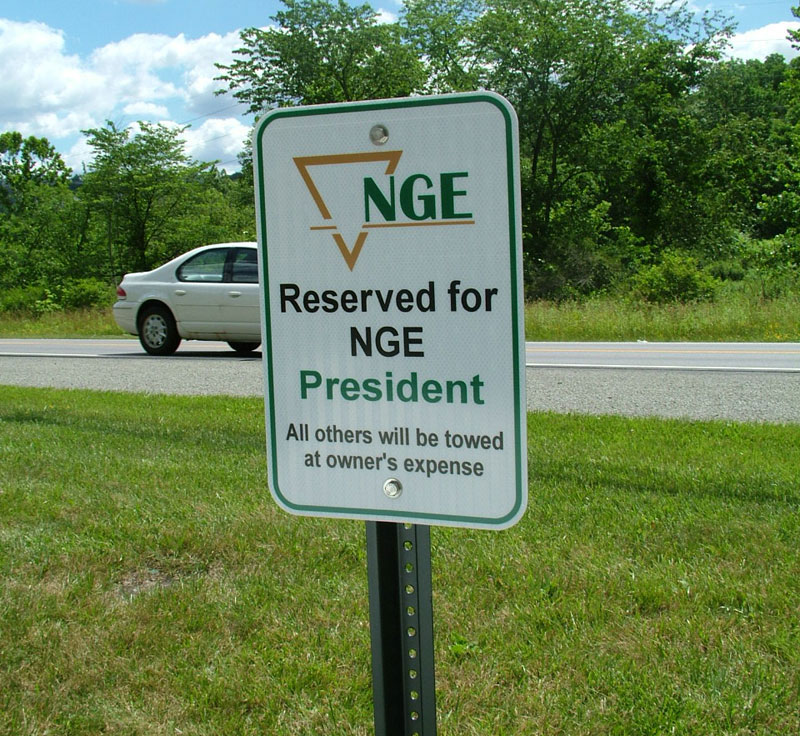 Lobby Sign
When visitors walk into NGE they are met with a custom lobby sign. We created this sign in green to fit their brand, while adding a metallic feature to the gold in their logo to catch the eye.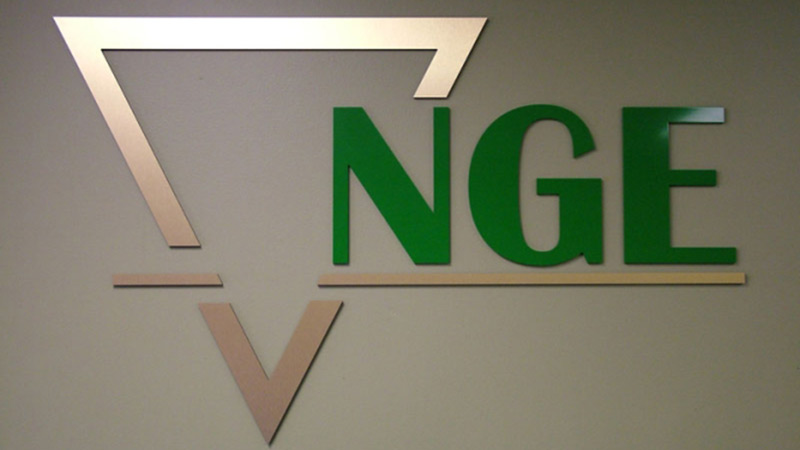 Decals
Decals are versatile when it comes to branding your business. NGE uses decals to mark their equipment in the field. This can be a valuable promotional tool amongst other businesses who may be on the jobsite.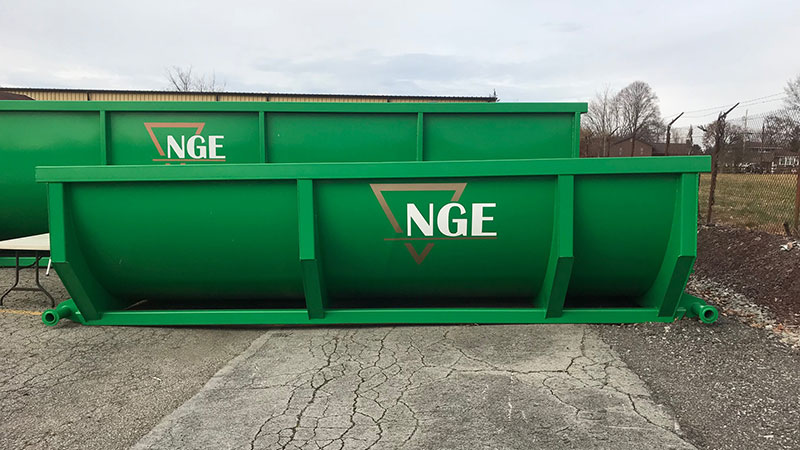 Employee Apparel
Promotional products include more than just the pens you give away at an event. (Though we make those too.) Employee apparel can serve a wide variety of purposes. NGE provides their employees with hats and safety vests, both equipped with a patch featuring their logo.



Client Appreciation Gifts
Promotional products can be sent to clients as gifts, this is a great way to build customer loyalty. It is also a great way to stay top of mind between projects. Corporate gifts can come in many different forms depending on your industry. Tailor your client gifts specifically to them with a gift that they will not only enjoy but use frequently. If a client is carrying around a bottle, or wearing a hat with your logo it can give you visibility with others in the industry who may be potential clients.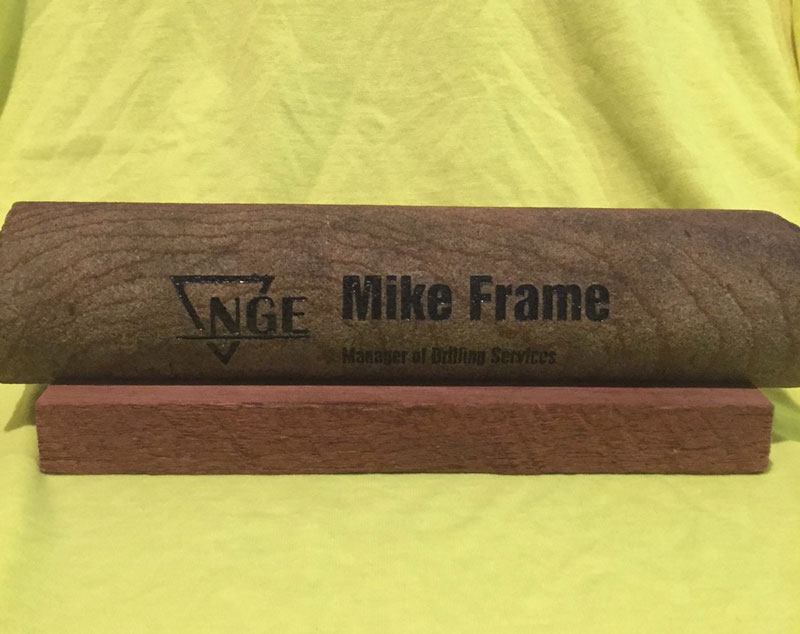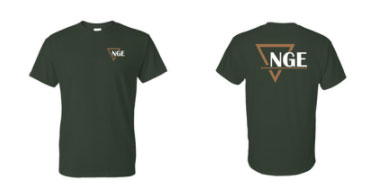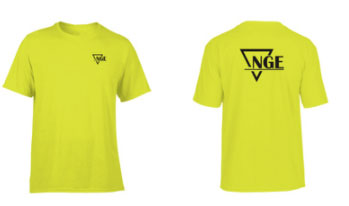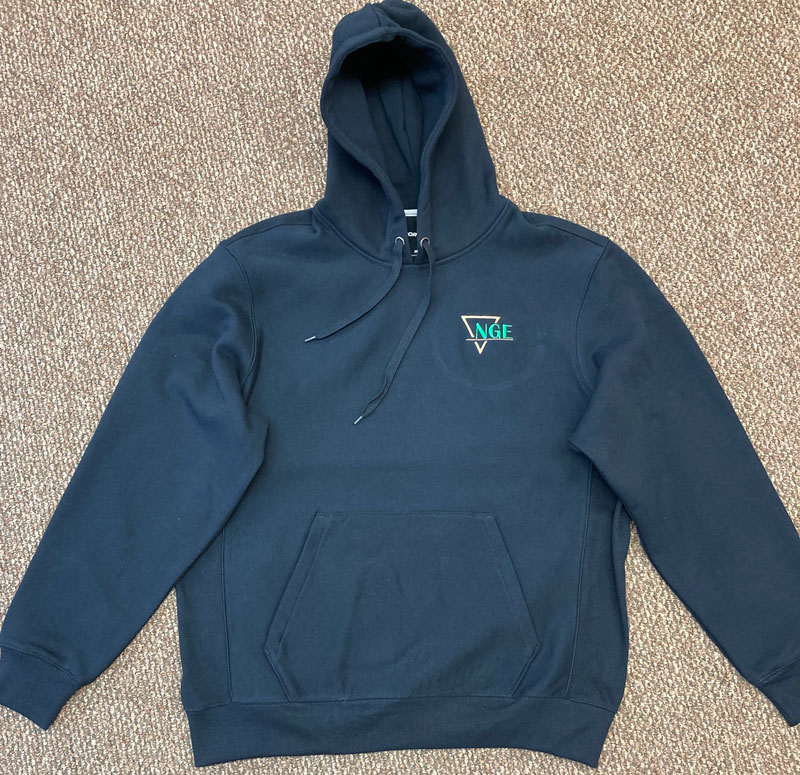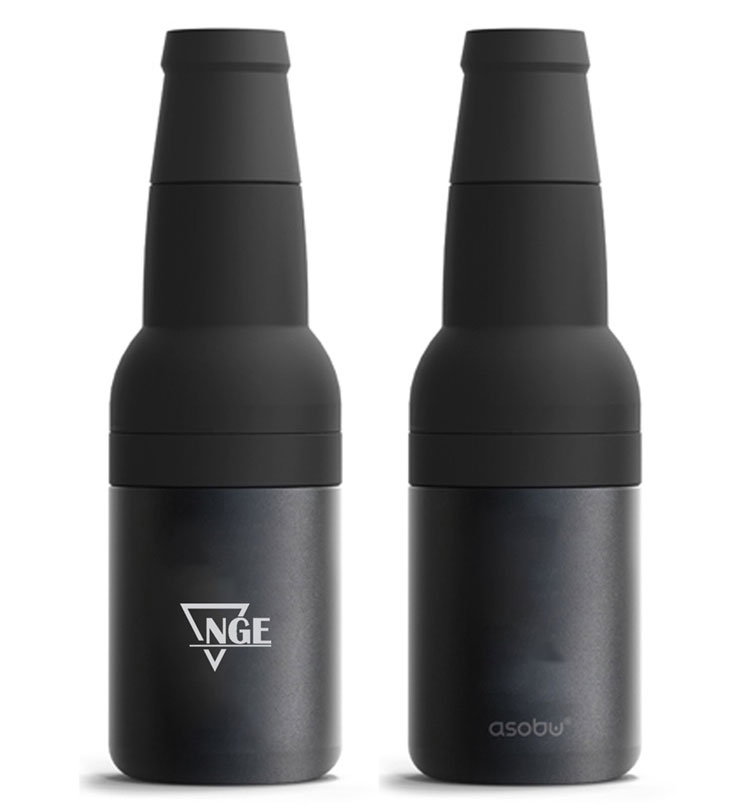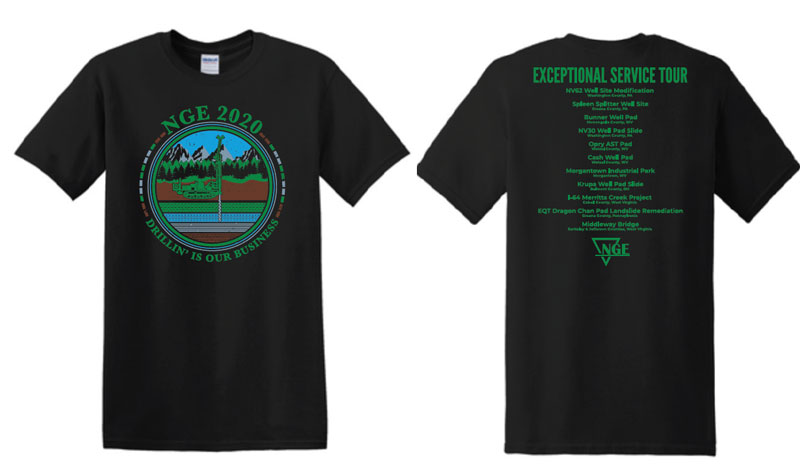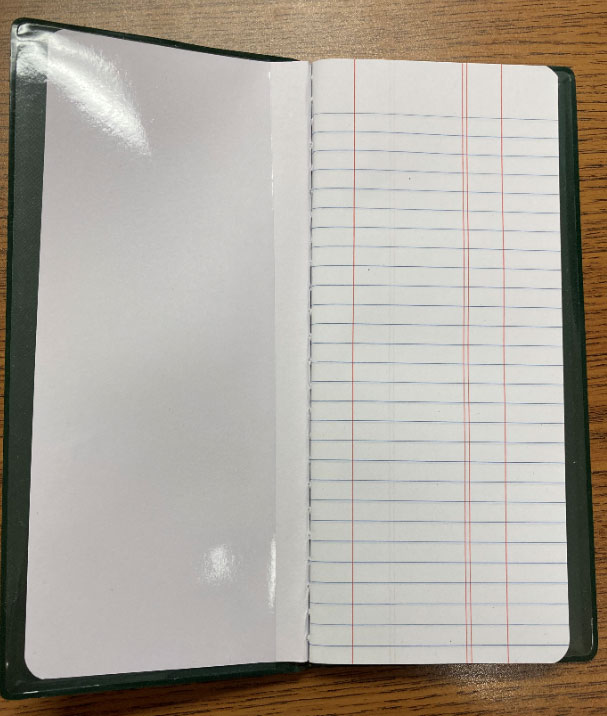 Trade Show Signs
Trade show signs can make or break your booth at an event. You need to attract attention, draw customers to your booth and communicate the value of your company all in an instant. We created trade show signs for NGE featuring their service offerings, unique selling position and branding.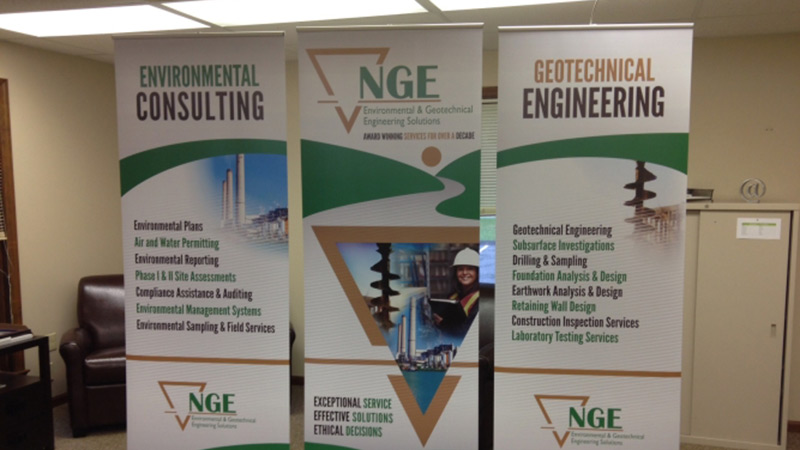 Over the years it has been our pleasure to help NGE represent their brand visually in so many ways. They work diligently to establish themselves as an award-winning engineering firm with highly qualified employees who possess a deep knowledge of their discipline, and through signage we help to communicate that reputation with as many potential customers as possible.