Rapid Granulator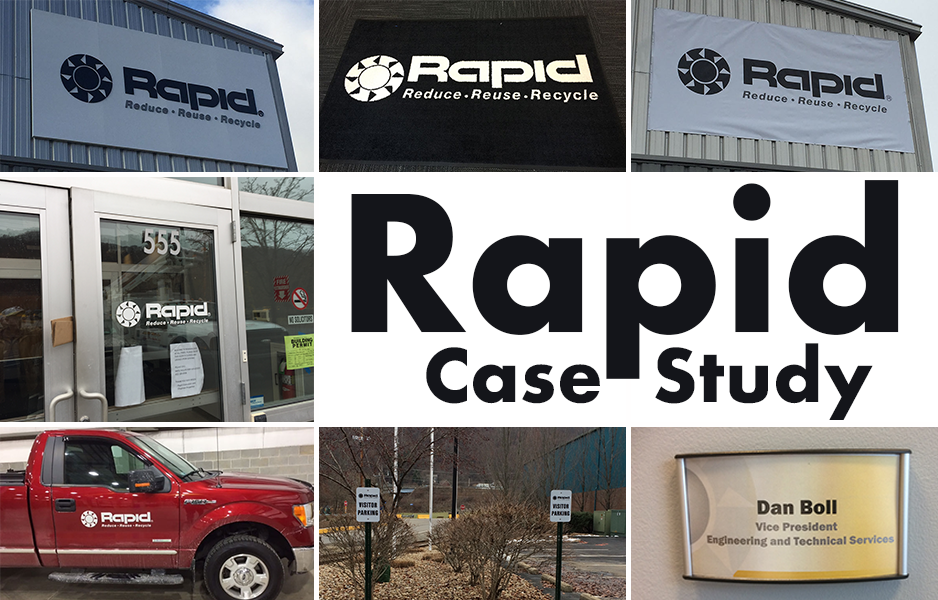 Rapid Granulator just moved into Leetsdale Industrial Park. Rapid Granulator is a manufacturer of granulators that are used to transform large materials into particulate that can by recycled.
Since they are new to the neighborhood, and we have a long history of working with companies in the Leetsdale Industrial Park, we were put in touch with them through a referral.
Most companies in the park identify their facilities with aluminum signage, so we created a site sign for Rapid Granulator.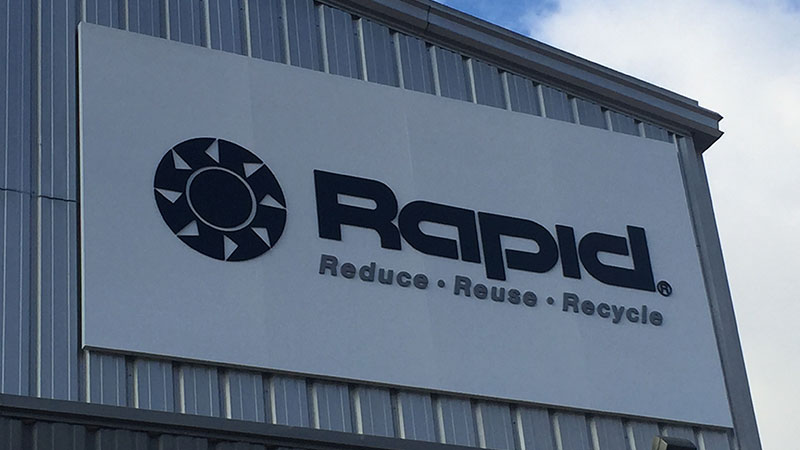 During the production of their aluminum sign, they needed a quick solution to help direct truck drivers to their location. We created a large format banner in order to identify their location in the meantime.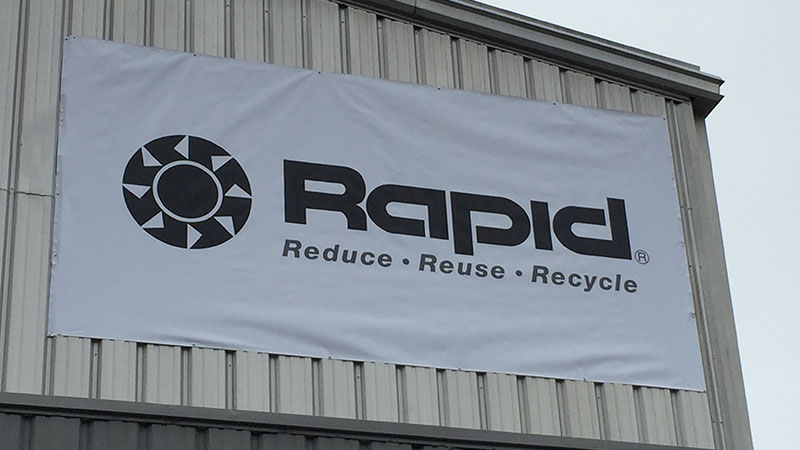 Rapid Granulator was hoping to welcome guests with branded visitor parking signs. With these custom signs, visitors will not only know where to park, but they are guaranteed a spot.
From the parking lot to the entrance, Rapid Granulator wanted visitors to know they were in the right place. Window graphics and lettering let them distinguish their front door.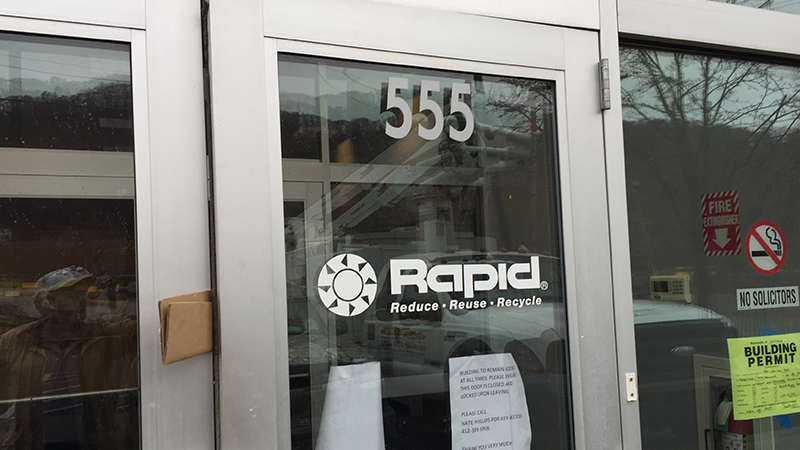 As a way of saying thank you for signing their lease, Leetsdale Industrial Park gifted Rapid Granulator with some branded logo mats. Logo mats not only greet customers, they keep your location clean and safe.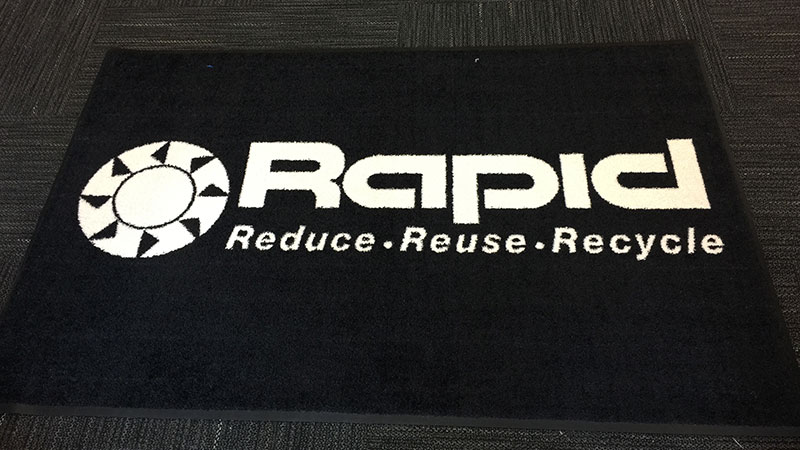 Branding didn't stop at the door. We created some identification signs for different rooms throughout their facility.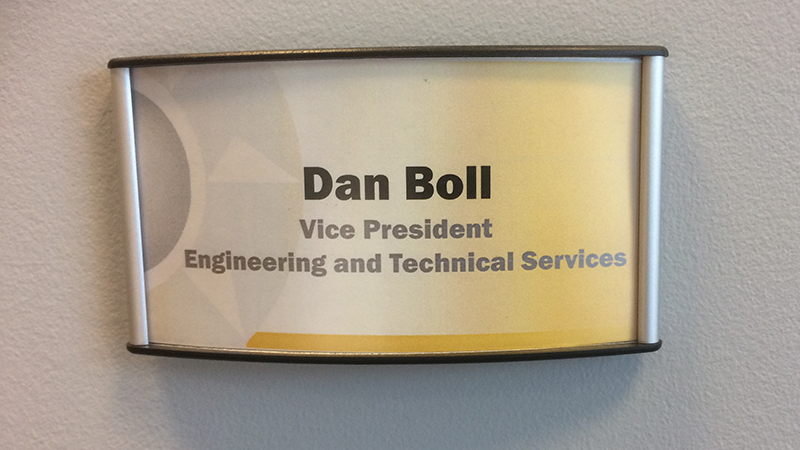 While we were working together, Rapid Granulator began to explore the benefits of vehicle lettering. Since they are new in town, they decided adding vehicle graphics and lettering to their fleet would be the perfect way to create brand recognition.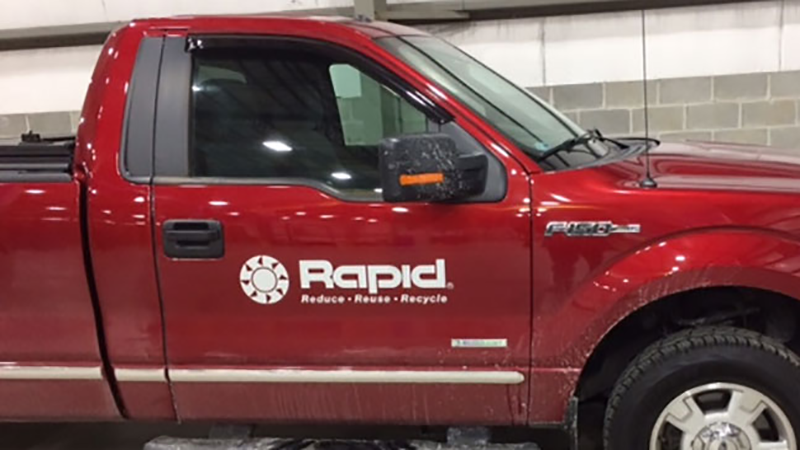 When you are opening a new facility or starting a new business, it is important to communicate your brand. Rapid Granulator eliminated confusion for their delivery drivers, created organization in the parking lot, found several ways to welcome visitors, established direction within their building and used vehicle lettering to familiarize locals with their brand.
We chose Rapid Granulator as our first case study because we had the challenge of branding their new facility and creating a home for their business in the neighborhood. It is not always easy being the new business in town, but signage and branding can ease your transition.